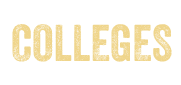 Check out what students and administrators at schools all across the country are saying about hosting a screening of HAZE.

Are you passionate about hazing prevention on your college campus?
Host a Screening of the award-winning film HAZE and inspire real change!
Find out more by contacting:
HazeMovie.Contact@gmail.com
571-215-1603
Book your screening now!
PAST COLLEGE SCREENINGS
© HAZE, LLC. All Rights Reserved.